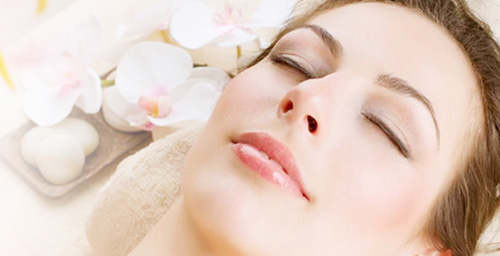 Skin rejuvenation opportunities
Confidence-boosting aesthetic treatments are now in high demand by women and men who want to look better, feel good about themselves and age gracefully.
As the medical aesthetic market continues to grow, laser and energy device treatments are emerging as a key driver with facial lasers being one of four key trends shaping the market* and 70% of patients looking for skin rejuvenation treatments.
Skin rejuvenation solutions
As pioneers in energy-based technologies, backed by scientific evidence, Lumenis leads the way in expertise and innovation.
Lumenis offers an extensive variety of skin rejuvenation solutions to improve skin damage, texture and tone. These range from non-ablative procedures with minimal downtime to ablative technologies with maximum efficacy.
Find out more about our cutting-edge technologies below – and discover how you can tailor treatment to suit each patient's needs precisely.
Photorejuvenation
Photorejuvenation refers to the use of Intense Pulsed Light (IPL) to treat conditions related to sun-induced skin damage and vascularity issues. IPL uses a broad spectrum of light which is primarily absorbed by melanin and oxyhemoglobin and effectively reduces the appearance of sun spots, capillaries, and elastosis, and builds collagen.
RF skin rejuvenation
Radio frequency (RF) energy has been used in medical treatments for over 75 years. This form of radiating waves or electrical currents alone is used for non-invasive skin rejuvenation treatments but can be combined with minimally invasive treatment for greater effect.
Ablative skin resurfacing
Ablative skin resurfacing procedures use lasers to reduce the signs of aging, improve skin texture, laxity and tone, and reduce scars and stretch marks. Ablative resurfacing is ideal for patients seeking a dramatic improvement in a single session.

Superficial resurfacing creates micro-wounds which trigger the body's natural healing ability to rejuvenate skin and improve texture. The treatment ensures significantly reduced downtime and minimal discomfort.

QM Medical offers powerful state-of-the-art CO2 laser devices with tailored treatment modes: QM-10600. This use high-power short duration pulse technologies to maximize treatment and patient comfort, as well as minimize downtime.
Related Products
Hair removal can be found in the following platforms: